3 Apr 06

Principles CINews

PRINCIPLE - the source or origin of anything; a general truth, a truth so broad and sweeping that many other truths can be considered offshoots of it
TV Turnoff Week, Apr 24-30.

Online Activity Guide with 30 pages of fun activities for kids. Gave up something for Lent? Then give up TV for a week! www.tvturnoff.org
---
PRAYER -

I exhort therefore, that, first of all, supplications, prayers,
intercessions, and giving of thanks, be made for all men; for kings, and
for all that are in authority; that we may lead a quiet and peaceable life
in all godliness and honesty. For this is good and acceptable in the sight
of God our Saviour; Who will have all men to be saved, and to come unto
the knowledge of the truth. I Tim 2:1-4
Praise God for the resurrection of Jesus Christ and our redemption from sin! Pray that unbelievers in public office will hear the Gospel and accept Jesus as their Saviour.
Wisdom and Biblical principles for immigration policy. Pray for peaceful resolution.
David Davidson - recovery from accident (3/27/06). David is in a deep coma with multiple body fractures (three to his spine and one at the base of his skull). His parents, pastors of a small church in the North Park area of San Diego, are in a state of shock and grief. They are pleading for prayer on his behalf.
Pray that God will restore control of education to parents and local communities.
---
ENCOUNTER -

And he called his ten servants, and delivered them ten pounds, and said unto them, Occupy till I come. Luk 19:13

Community Calendar (check for updates, links, future events, and regular meetings) We want to be a blessing to our community and support each event by avoiding scheduling conflicts.
---
UNDERSTANDING

- And of the children of Issachar, which were men
that had understanding of the time, to know what Israel ought to do; the heads
of them were two hundred; and all their brethren were at their commandment.
I Chron 12:32
Contents:

Immigration Debate
Senators' Positions on Immigration
Reach for Your Dreams Prom - Apr 7
Wings Easter Party - Apr 8
UNM IDNet Meeting - Apr 11
Breast Cancer Walk - Apr 24
Annual Homeschool Convention - Apr 20-22
Habitat for Humanity Bikeathon - Apr 28-30
Impacts of State funded Pre-K and State Licensing on Private Preschools
Voter Registration Month
Family Matters by Kevin & Kathy Jackson
Trinity Southwest University Discovers Ancient Sodom
Sponsors for CHSC
Resurrection Sunday Resources
Friends of the Family
Resources
-
Immigration Debate

A hot topic in the national and local news these days is illegal immigration. Should we send them back or welcome them in? That's the debate but what are the principles? American law was originally derived from Biblical principles. Therefore, as we debate this critical issue, we should understand immigration from a Biblical perspective and attempt to continue basing our laws on the Bible. You are invited to share your wisdom. Please send your comments to principles@integrity.com.

* Welcome them in. Ignore the law while trying to change the law. Grant amnesty to immigrants currently in the country illegally. Eventually abolish all national borders leading to a one world government. Psa 82:3 - Defend the poor and fatherless: do justice to the afflicted and needy. Ecc 5:8 - If thou seest the oppression of the poor, and violent perverting of judgment and justice in a province, marvel not at the matter: for [he that is] higher than the highest regardeth; and [there be] higher than they. Mat 25:38-40 - When saw we thee a stranger, and took [thee] in? or naked, and clothed [thee]? Or when saw we thee sick, or in prison, and came unto thee? And the King shall answer and say unto them, Verily I say unto you, Inasmuch as ye have done [it] unto one of the least of these my brethren, ye have done [it] unto me.

* Send them back. Enforce the law while encouraging legal immigration. Protect national security by doing background checks. Maintain national borders and patriotism based on Gen 11. God desires diversity of cultures and languages. Promote economic reform in Mexico that will eliminate the need for illegal immigration. There is something special and providential about American government and economic system that we don't see any desire to emigrate and illegally enter other countries. Nations are a part of God's eternal plan. Rev 21:24-26 - And the nations of them which are saved shall walk in the light of it: and the kings of the earth do bring their glory and honour into it. And the gates of it shall not be shut at all by day: for there shall be no night there. And they shall bring the glory and honour of the nations into it.

The principal of a Colorado high school banned the US flag. He felt the display of our country's flag (and any others) was insensitive at this time of debate regarding illegal immigration reform. The story was verified by St. Vrain Valley School District RE-1J, 395 South Pratt Parkway, Longmont CO 80501, (303) 776-6200, www.stvrain.k12.co.us. The secretary reluctantly admitted the story was true. The principal can be contacted at stumpf_thomas@stvrain.k12.co.us.

A news story from Los Angeles reported black students apparently assaulting hispanic students for protesting immigration laws.

Immigration is close to home. There is a proposal to increase security along the New Mexico / Mexico border by putting up a fence. The Archdiocese of Santa Fe was quoted in the news as opposed to a fence because it presents a negative image toward immigration. Does this mean we encourage immigrants to cross the border illegally?

Several priciples of Catholic social teaching apply to immigation policy.
* Life and Dignity of the Human Person.
* Call to Family, Community, and Participation
* Rights and Responsibilities
* Option for the Poor and Vulnerable (Mt 25:31-46)
* The Dignity of Work and the Rights of Workers
* Solidarity

Seven Core Principles of Catholic Social Teaching
Archdiocese of Santa Fe, Office of Social Justice
Anne Avellone, M.Div., Director
831-8167, justice@archdiocesesantafe.org
www.justiceforimmigrants.org - Local Organizer Juan Barajas, 831-8152

* Does the Catholic Church believe in "open borders?" No, Church teaching supports the right of the sovereign nation to control its borders. This is necessary to ensure the common good. Enforcement of our borders, however, should include the protection of the basic human rights and dignity of the migrant and not place lives at risk.
* Does the Catholic Church support illegal immigration? No. The Catholic Church does not support or encourage illegal immigration because (1) it is contrary to federal law and (2) it is not good either for society, because of the presence of a large population living outside the community, or the migrant, who is subjected to abuse, exploitation, and even death. Instead, the Church is advocating changing a broken law so that undocumented persons can obtain legal status in our country and enter the United States legally to work and support their families.
US Conf of Catholic Bishops - comprehensive immigration reform

United Methodist General Board of Church and Society - Immigration Policy.
From coast to coast, immigrant communities and allies will engage in the largest mobilization for immigrant justice in our nation's history on April 10, 2006. The effort is hosted by the Center for Community Change and FIRM - the Fair Immigration Reform Movement - www.FairImmigration.org.

Catholics, mainliners, Jews, evangelicals unite to support immigration reform, 3/30/06
The debate over immigration reform currently dividing America at large -- and congressional Republicans in particular -- ironically is uniting a wide spectrum of the religious community that views immigration reform as a moral issue.

There are several polls asking for opinions on immigration policy. Opinion polls indicate the population is split 50/50, making for a very difficult, sometimes hostile debate.
http://news.yahoo.com/s/ap/20060402/ap_on_re_us/immigration_ap_poll
http://www.afa.net/petitions/immigration/TakeSurvey.asp

Search http://news.yahoo.com for "illegal immigration" (14,604 hits).
-
Senators' Positions on Immigration

Domenici Talks Border Security, Immigration Reform with Radio Host Laura Ingraham

Bingaman Measure Would Help Fight Crime Associated with Lack of Border Security

From: senator_bingaman@bingaman.senate.gov
Date: Mon, 27 Mar 2006 15:48:25 +0000

Thank you for contacting me regarding illegal immigration and current immigration reform proposals before the Senate. I appreciate your sharing your views with me on this important issue.

I do not support measures that would encourage or reward illegal immigration, and I do not condone the actions of those people who circumvent the established process for legal immigration to our country. As you may know, Senate Majority Leader Bill Frist has stated he intends to take up immigration reform within the next month, and I look forward to working with my colleagues to find a solution to this growing problem. I believe the first step in curtailing illegal immigration is the securing of our borders. We have approximately 180 miles of largely unprotected border in New Mexico , and ensuring border security depends on implementing a forward thinking strategy that anticipates future threats and allocates sufficient resources. Unfortunately, I believe we are now experiencing the consequences of being reactive rather than proactive in our approach to maintaining security.

During my time in the Senate, I have advocated a comprehensive approach to maintaining security. To this end, I have consistently sought to secure funding for additional Border Patrol agents, surveillance cameras, and vehicle barriers in an effort to stem the flow of illegal immigrants and drugs and to prevent against potential terrorist activity. I have also supported the limited deployment of National Guard troops to the border to assist Customs and Border Protection (CBP) agents in support roles. Despite the fact that Congress authorized the hiring of additional 2,000 Border Patrol agents each year, the Administration only requested 210 agents in its budget request last year. Because I believed this number was clearly insufficient to meet our security needs, I cosponsored an amendment to immediately hire an additional 500 agents. The amendment passed an! d the agents are now completing training at the U.S. Border Patrol Academy in Artesia , New Mexico . This year, New Mexico will receive over 250 additional Border Patrol agents. I am also pleased to report that Congress allocated $3 million last year that I requested to help complete the installation of vehicle barriers along the U.S.-Mexico border. In addition, over the last two years, I have secured $3.8 million for National Guard operations along the border.

I am also proud to have helped establish the Southwest New Mexico Border Security Task Force, which brought together members of local communities, federal agencies, and law enforcement, to discuss concrete ways that we can improve our security. The Task Force issued a series of recommendations in October 2003 and I will continue to do all I can to implement them. For example, after the Border Security Task Force pointed out that due to the lack of communication infrastructure in Southern New Mexico, improved communications between ranchers and law enforcement was needed, I helped assist in the development of a new radio network along the border, including 100 base stations, 100 mobile units, and about 50 handheld units for border ranchers. I believe the radios will help improve communication between residents and law enforcement, allowing ranchers to report illegal ac! tivity and seek assistance in an emergency.

I am pleased that additional resources are now being deployed in New Mexico . However, we must face the reality that although we are making some headway, we are not doing enough. As you may know, Governor Richardson has declared a State of Emergency due to the tremendous expenses in dealing with the failure of the Federal government to provide adequate security. I do not believe that states should be forced to shoulder the burden of the federal government's failure, and to this end, I have introduced S. 1875, the Border Law Enforcement Relief Act of 2005 . This bill is intended to help local law enforcement situated along the border cover the costs they incur as a result of dealing with illegal immigration, drug trafficking, stolen vehicles, and other border-related crimes.

I will continue to look for ways to increase border security, and your comments help me in that regard. Again, thank you for writing. Please do not hesitate to contact me further regarding this or any other matter of importance to you and your community.

Sincerely,
JEFF BINGAMAN
United States Senator
-
Reach for Your Dreams Prom - Apr 7

A very special and safe event for our youth - "Reach for Your Dreams Prom"
Date: April 7, 2006
Place: Albuquerque Convention Center
Time: 6:00 - 11:30 pm
Cost: $20

This event is a semi-formal prom that is designed for juniors and seniors that attend alternative, charter and home schools. It will include a dinner, music, local DJ Danny G will play a wide variety of songs/music, photographer, coronation. Special guest - David Mahan, from Frontline Youth Communications to speak. Nationally recognized speaker and motivator. Pick up tickets from: Mountainside YMCA, Best Choice Educational Service. Log on: www.makethebestchoice.org or call 275-6054 for more information.

King/Queen Selection: Submit an essay with 250 words or less describing why you should be selected king or queen of this event. Submit your essay to peermentor_abstinencelady@yahoo.com. Mandi Dotson, Director of Peer Mentor is coordinating this event.
-
Wings Easter Party - Apr 8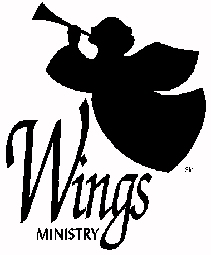 You Are Invited to the Wings Easter Party, Saturday - April 8, 2006
2-4 set up 4-6:30 party
Trinity@TheMarketplace Church 293-3160
2520 Chama St. NE
1 block E of Louisiana, 1 block S. of Menaul

For the Whole Family! (Infants - Preschool - Teenagers- Grandparents)
Come In Casual Clothes
Games - Crafts - Singing - Dinner - FUN!
Special Thanks to our Corporate Sponsors:
Guideposts Magazine & Zanios Foods

WINGS Ministry Vision Statement:
To share Christ's unconditional love with all families of prisoners.

PLEASE RSVP to:
Ann Edenfield Sweet, 291-6412
WINGS Director
(We want to make sure we have enough pizza for everyone!)

There are over 150 churches and at least 18 different denominations participating in the WINGS Ministry.
-
UNM IDNet Meeting - Apr 11

The Intelligent Design Network of New Mexico (IDnet-NM) will hold its sixth scientific issues meeting on Tuesday, April 11 at 7:00 PM in room 2405 of the UNM Law School. The Law School is west of Stanford between Constitution and Mountain. Room 2405 is located off the Law School lobby. It is easiest to enter at the Law School and not the Law Clinic. The agenda will be as follows:

* Discussion of Roland Hirsch's address "Impact of forty years of advances in chemistry on evolutionary theory" given at the 2003 American Chemical Society meeting. Roland Hirsch is a program manager for the Genomes to Life program at the DOE. He won an award at the meeting and gave the address on his dissatisfaction with Darwinism. The transcript is attached and can be found on the web at www.iscd.org/hirsch-acs-talk-2003.php. Mike Kent (Research Scientist at Sandia National Laboratories) will lead the discussion.

* Viewing and discussion of a short video lecture by Paul Nelson on "The Origin of Animal Body Plans-Starting from the Top" that was given at Yale University.

"If there be no Creator, then what is the point of religion?"
-
Breast Cancer Walk - Apr 24

The American Cancer Society's annual MAKING STRIDES AGAINST BREAST CANCER WALK will be held on Sunday, April 24th, 2005 at Cottonwood Mall and along the Rio Grande river. This is a very fun, non-competitive walk.
www.jlabq.org/albuquerque/npo.jsp?pg=event&eventid=507
-
Annual Homeschool Convention - Apr 20-22




Highlights of the convention include...

* Keynote sessions bringing up to 2000 home school parents and older children* from around New Mexico together,
* Outstanding workshops,
* A statewide graduation recognition ceremony,
* A "family reunion" of home school families from across the state,
* The largest curriculum exhibit hall and home school mall in the state,
* And a used curriculum sale.

www.cape-nm.org/pages/capenm/convention/index.php
-
Habitat for Humanity Bikeathon - Apr 28-30

New Mexico Habitat for Humanity will sponsor a pledged, three-day Habitrek New Mexico bike ride - the Turquoise Trail 200 - April 28-30. The ride will begin at the Valencia County Habitat office in Belen and follow Historic Route 66 through Albuquerque before heading up to Cedar Crest/Sandia Park. On the second day, riders will loop down the Turquoise Trail Scenic Byway to Mountainair for a night, then return to Belen for an afternoon closing event on the third day. For more information or to register, go to the Habitrek New Mexico website.
-
Impacts of State funded Pre-K and State Licensing on Private Preschools

Please keep praying about this situation and for our church schools!

There was an article in Friday's paper (3/24/06) released from the supposedly unbiased research group NIEER, so I expect our Governor and Lt. Governor are gearing up for increasing funding (again) for State funded Pre-K. They continue to promise universal funding, after all. Pre-K funding was doubled in it's second year this past session, yet I saw little in State wide newspapers about what is actually happening in state-funded v. private funded Pre-K programs. When a friend and I attended a press conference last year to object to Pre-K, the Lt. Governor claimed publicly that "no one has said they do not want this". She was speaking for State funded Pre-K. Yet, Friday's AP article generated the lively debate that obviously demonstrates that not all New Mexicans think state paid Pre-K is the panacea it is promoted to be. www.freenewmexican.com/news/41268.html

What frustrates me most in the private sector is that our executive branch has literally forced many unnecessary and arguably unconstitutional changes upon private programs that are clearly driving up our costs. Then they complain publicly that people can not afford our services! Our prices have escalated unbelievably in the past year and will continue to due because of several new (and ridiculous) regulations. Since these changes were written into our licensing, there is nothing we can do. Even more frustrating is that these regulations added nothing to our quality and there is a very liberal agenda behind some of them (new required training includes anti-bias curriculum, the State is taking greater control over our curriculum, environment, materials, etc.) I have worked for two years to try to help regain the greater autonomy we used to enjoy in the private sector to no avail. CYFD has told us privately that we will be "shown no leniency," "we must do it," "we obviously do not have quality" (because we objected to new licensing) and "that they have been told to bring dynamite to get us to comply." (These are all direct quotes). Publicly CYFD claims that they are our partner and want to help us. (This was their quote in a recent article in our local paper). How can we fight this department, when we are required to be licensed by them to even be open for businesss? They have such power over us (even over church schools that do not take State funding), that sometimes it does not even seem that we live in America anymore.

CYFD has been in the paper a lot recently and the Secretary just stepped down. Yet, she was appointed by the Governor and her successor will be appointed by the Lt. Governor and they have made it very plain what their objectives are. Any suggestions you have or help you can give us to impact State-funded Pre-K or State Preschool licensing legislation is appreciated. (e.g. Contact your representatives, your prayers, etc.) You can see by the AP article and the comments it generated that there is still great public interest and debate. People still email or come up to me, including those in the Public schools and even those I do not know, to ask about Pre-K and how it is impacting our program. Yet, our program is being damaged more by licensing at the moment as State funded Pre-K has not arrived here in force (yet). A director in our town just quit due to licensing. As licensing and Pre-K expand their grip over the private sector and we are pushed out, there certainly will be need for services and not just for Pre-K, since private programs offer wrap around services, care for younger ages, etc. What will be the ultimate cost to replace so many private Pre-K programs with State funded ones? Frankly, the most disturbing impact to me is that our government is creating a new monopoly to take over the choices families once had through private businesses and church schools.

Caren Blackstone
Cornerstone Preschool
2201 Fifteenth Street
Alamogordo, NM 88310
(505) 434-0106 / (505) 437-8610
-
Voter Registration Month

April is Voter Registration Month in NM. Anyone who wants to vote in the June primary must be registered by May 1st (30 days prior to the election). Churches can set up voter registration tables with voter registration forms obtained from the local library, party office, or county clerk. There is no reason why 100% of Christians shouldn't be registered to vote and make a commitment to vote. Only 14% of the Rio Rancho population turned out to vote for a mayor a couple months ago. Apathy will destroy this nation from within if we do not make an effort. The price of freedom is eternal vigilance.

Any questions on how to set up voter registration - contact principles@integrity.com.
Please encourage State candidates and incumbants to answer the VoteSmart candidate survey. NM election calendar (pdf).

2006 PRIMARY ELECTION CALENDAR (selected dates)
REBECCA VIGIL-GIRON, Secretary of State
April 4, 2006 (Tuesday)
LAST DAY VOTER MAY CHALLENGE NOMINATING PETITIONS
LAST DAY TO WITHDRAW FROM PRIMARY ELECTION
LAST DAY TO FILE AS A NEW POLITICAL PARTY
April 7, 2006 (Friday)
FIRST DAY TO DISTRIBUTE VOTER IDENTIFICATION CARDS
April 25, 2006 (Tuesday)
LAST DAY TO HOLD MUNICIPAL, SCHOOL AND SPECIAL DIST ELECTION
LAST DAY TO CHALLENGE QUALIFICATIONS OF REGISTERED PERSONS
April 27, 2006 (Thursday)
LAST DAY TO DISTRIBUTE VOTER IDENTIFICATION CARDS
May 9, 2006 (Tuesday)
VOTER REGISTRATION CLOSES FOR PRIMARY ELECTION
ABSENTEE VOTING BEGINS
May 20, 2006 (Saturday)
EARLY IN-PERSON VOTING BEGINS AT ALTERNATE SITES
June 2, 2006 (Friday)
LAST DAY COUNTY CLERK MAY MAIL ABSENTEE BALLOT
June 3, 2006 (Saturday)
ABSENTEE AND EARLY IN-PERSON VOTING ENDS (1-6-5F)
June 5, 2006 (Monday)
LAST DAY TO CAST A REPLACEMENT ABSENTEE BALLOT
DESTROY ALL UNUSED ABSENTEE BALLOTS
June 6, 2006 (Tuesday)
PRIMARY ELECTION DAY (1-8-11)
LAST DAY TO ACCEPT ABSENTEE BALLOTS
June 12, 2006 (Monday)
VOTER REGISTRATION REOPENS FOLLOWING PRIMARY
August 4, 2006 (Friday)
LAST DAY TO CONTEST ELECTION
-
Family Matters
by Kevin & Kathy Jackson



Latest issues of Family Matters are available from www.nmfamilycouncil.org.
-
Trinity Southwest University Discovers Ancient Sodom

The Tall el-Hammam Excavation Project, directed by Dr. Steven Collins (Dean of TSU's College of Archaeology), is revealing that Sodom was a massive, influential Bronze Age city, but was not occupied for over five centuries after its destruction in the Middle Bronze Age, matching the biblical data precisely. On location at Bab edh-Dhra, for many the traditional site of Sodom, Documentary filmmakers capture Dr. Collins' explanation of why this Early Bronze Age city, near the southern end of the Dead Sea, cannot qualify as Sodom-- "Bab edh-Dhra was destroyed several hundred years before Abraham and Lot were ever born, and besides, it's entirely in the wrong place!" See pictures at TSU website.

Biblical archaeology is critical for the acceptance of the Bible as truth in a skeptical post-modern culture. Archeaological discoveries to date have supported Biblical narrative.

Expected to be a tourist attraction, we hope Sodom will not become a themepark for sin. The origin of the word "sodomy," S&G represents the ultimate degradation of a post-flood culture, receiving God's judgment by fire and brimstone (Gen 19:24). Dr Collin's team discovered a pottery fragment resembling trinitite - evidence of a fast, super-hot environment.

Special Lectures: (open to the public and are offered at no cost)
Friday Evenings 6pm - 9pm:
4/7/06 Correctional Chaplaincy & Prison Ministries Dr. Dolberry Library
4/14/06 Relationships: What Do You Contribute Prof. Elliott Library
4/21/06 The Tabernacle in the Wilderness Prof. Winder Library
4/28/06 Marriage & Counseling: What Not To Say Prof. Wyss Library
5/5/06 Dead Sea Scrolls & Early Christianity Prof. Sparks Library
-
Sponsors for CHSC

Sponsors sought for Christian Heritage Speech Competition, Nov 11. Should we forget the Biblical principles America was founded upon? Or the sacrifices of Christians to apply Biblical principles throughout American history? Or the need for Biblical principles in government and society today? If you answered no to these questions, please consider sponsoring a grade for the 16th Annual Christian Heritage Speech Competition. Sponsors are advertised on the webpage, flyers, and awards program.

The sponsor picks a topic for one grade level (6-12) and provides awards for that grade level. We need a couple new sponsors this year. Approximately 120 students participate and value the encouragement to study the application of God's Word. Our webpage for last year's competition provides some background for American Christian Heritage and the speech competition. Contact principles@integrity.com if you wish to be a sponsor or have a contact who may want to be a sponsor.

www.rges.cc/chsc.htm
-
Resurrection Sunday Resources

"He is not here; He is risen just as He said." So spoke the angel at Jesus Christ's empty tomb; so we proclaim today. Join us as we celebrate the ascension of our Savior and eagerly await His return.

Great resouces from Focus on the Family to help us reflect on the significance of God's sacrifice for our redemption.

www.family.org/topics/A0019817.cfm

Medical Aspects of The Crucifixion: The Agony of Love by Dr. Mark Eastman
-
Friends of the Family
is a group of key supporters who invest monthly in family ministry. Their commitment is key to the ongoing effectiveness of Focus on the Family and enables us to extend the ministry to many who cannot afford the resources and services they need. They also enable our radio programs, our efforts to defend family values, and our outreaches to special groups like teens, unwed mothers, and non-Christians. For more information, call 1-800-A-FAMILY.

You can send tax-deductible donations to Foothills Fellowship for direct support of the Principles Community Impact Ministry in NM.
-
---
RESOURCES


This section has been updated with a link to resource organizations. Anyone finding these organizations helpful, please consider mentioning the Principles Newsletter when contacting them. Thank you.

Principles Newsletter Archives
Roster of NM Govt Officials

Resource Organizations
---
Principles Community Impact News (CINews) is edited by:
Mark Burton,

Foothills Fellowship, 294-0016, Pager 971-2053
Many thanks to contributing authors and businesses.
Please forward events/articles/resources to principles@integrity.com.
Current distribution is over 3200 email addresses throughout NM.
If anyone you know would like to receive this newsletter directly
please have them send an email to principles@integrity.com. Many
links in the text are not reproduced when making paper copies.
It is also available on the web at www.rges.cc/news.htm and can
be accessed free of charge from any library internet service.
If you are reading this from outside NM, please locate and support
a Family Policy Council in your area.