A New Decade
If you could know the future (or some of it), would you want to? If you knew the future, could you then change it? Perhaps God's omniscience and mercy only allow glimpses of the future through elusive prophesy, but He does reveal signs of things to come. The Star of Bethlehem, released in 2009, provides insight into research of the Magi for the coming Savior that led them to Bethlehem (http://bethlehemstar.net/). Israel has been the center of prophetic signs for millennia and will continue to be at the forefront of what God is doing.
Author and teacher on Islam and the end times, Joel Richardson returns to Albuquerque at Olive Tree Messianic (2621 Cagua NE, 352-1003) on Sat, Feb 6 and Sun, Feb 7. Sessions Saturday at 2:00PM and 7:00PM. Session Sunday at 10:00AM. Email randallwestfall@gmail.com for more details. Things are shaping up for a great conflict.
The nation faces uncertainty in 2010 with the economy, healthcare, H1N1, energy, terrorism, and war in the mideast. We see continued attacks on traditional values. Yet God is sovereign and knows the plans He has for us. He commands His servants to "occupy till I come" (Luk 19:13b). "Occupy" is a military term, meaning to possess and utilize. The remnant is to hold firm, without retreat, until the Master returns. Tit 2:13 - Looking for that blessed hope, and the glorious appearing of the great God and our Saviour Jesus Christ.
---
Joe Renick
Intelligent Design Network
New Mexico Division
ID-notes is being introduced as a regular article in CINews to provide hard-hitting commentary on the science of cosmological and biological origins and the impact various theories of origins have on our culture in the areas of ethics, law, science, education and Christian faith and practice. We will address a wide range of questions such as "what is intelligent design and how does it differ from evolution?", "is theistic evolution rational?", "is it constitutionally permissible to teach ideas about intelligent design in the public school biology classroom?", "what really happened in the intelligent design trial in Dover, Pennsylvania in 2005?", "how do you answer assertions that evolution is science and intelligent design is religion?", "what are the implications of materialistic theories of human origins on our fundamental rights and liberties as American citizens?" and "are science and religion ancient enemies which will forever be at war with each other?".
I welcome your questions and comments at nmidnet@comcast.net.
Our next meeting will take place Tuesday Jan 26 from 7-9 PM in rm 2401 of the UNM Law School. Doug Axe, director of the Biologic Institute, will be our special guest speaker. His title is "What Genomes And Proteomes Tell Us About Design". This is a rare opportunity to hear about the cutting edge of research conducted from an ID perspective. The Biologic Institute is a nonprofit organization that fosters interdisciplinary research aimed at developing the scientific case for intelligent design and exploring its scientific implications. You can learn more about the Biologic Institute from its website: www.biologicinstitute.org
---
The Creation Science Fellowship of New Mexico monthly Meeting will be Tuesday, January 19th, 7pm, at Faith Bible Church (Moon & Central, SE corner).
· Christian Heritage Speech Competition 8th grade topic winners will give their speech.
· Dr. John Doughty will give a short introduction to the video The Noahaic Flood and a short discussion of the significance of Noah's Flood according to the Biblical Books of Matthew and Mark.
---
Action
Follow the Issues – 2010 NM Legislature
It is religion and morality alone, which can establish the principles upon which freedom can securely stand. John Adams
The principles of all genuine liberty, and of wise laws and administrations are to be drawn from the Bible and sustained by its authority. Noah Webster
The only assurance of our nation's safety is to lay our foundation in morality and religion. Abraham Lincoln
God grant that in America true religion and civil liberty may be inseparable and that the unjust attempts to destroy the one, may in the issue tend to the support and establishment of both. John Witherspoon (minister & patriot)
It is said that you can't legislate morality. But morality is the foundation for legislation. Homosexual proponents have systematically legislated their morality since sodomy was legalized in NM in 1975. NEVER believe it if you hear "there is no homosexual agenda." It doesn't stop here. If same-sex marriage is OK, then why not multiple partners, children, and even animals? http://www.citizenlink.org/FOSI/homosexuality/
An 816 page bill crafted by LBGT proponents will likely be debated during this budget-only session. Written to result in homosexual marriage through court action, sources inform us that Governor Richardson is favorably disposed to putting it on call. The bill's appearance on the legislative agenda indicates the zeal of homosexual marriage proponents seeking to subject NM to a definition of marriage which it and 32 other states have rejected. All indications suggest that this will be a VERY determined fight. The church was extremely influential in defeating SB12 in 2009. We need EVERYONE to participate this session.
Is opposing evil legislation the only option in NM? No, Farmington Senator William Sharer prefiled SENATE JOINT RESOLUTION 1, an amendment to the state constitution that would define marriage as one man and one woman. Historically, liberal NM legislators have prevented this bill from leaving its first committee. Statistically, states have approved traditional marriage when the decision is left to the people (non-partisan ballot item).
New Mexicans must:
· visit their representatives, telling them to vote NO on domestic partnership
· call, e-mail, fax or write representatives asking them to oppose this bill
· encourage clergy to visit the legislature and advise representatives to vote NO on domestic partnership
· ask clergy to call, e-mail, fax and write their reps to oppose domestic partnership
Subscribe to www.tvacnm.com to receive timely updates.
The Albuquerque Journal (Jan 13) included an ironic comment by Senator McSorley. "We've got a budget crisis, an ethics crisis, and an investment crisis," said Sen Cisco McSorley, an Albuquerque Democrat and chairman of the Senate Judiciary Committee. "I don't know if we can deal with all three in a 30-day session." Sen McSorley passionately thrust the homosexual marriage bill (SB12) onto the Senate Floor for a vote in 2009, where it failed 17-25. Apparently, the Senate Judiciary has time for homosexual marriage, but too busy for three real crises. Could it be that NM Public Servants have lost their moral compass? On the same front page of the Albuquerque Journal – "Doctor Resigns Over Allegations" and "Teacher, 34, Accused of Having Sex With Student, 16."
Schedule a "day at the legislature" with a group from your church. Jose Vasquez, New Mexico Watchman, can help coordinate your visit. www.nmatchman.com, nmwatchman@comcast.net, (505) 438-0437
In a nation ravaged by the effects of HIV/AIDS, the Ugandan bill criminalizing homosexual activity is getting world-wide attention. The proposed law makes clear what is not acceptable and should discourage some from acting on their same-sex desires. Interestingly, only acts (not 'desires' or 'orientation') are condemned, and only rape, especially of children, or recidivism can lead to a death sentence. The government has a responsibility to deter those carrying HIV/AIDS from engaging in activities that could infect others. Keep an eye on Uganda. Commentary by Family Research Institute, Dec 2009
Is AIDS related to behavior? Check CDC statistics. For AIDS cases through 2007:
· 52% - Male-to-male sexual contact
· 27% - Injection drug use
· 19% - High-risk heterosexual contact
· 2% - Other
· 98% of AIDS cases are behavior related!
Sanctity of Human Life
Friday, January 22nd March for Life-the annual commemoration of Roe v Wade legalization of abortion. The goal is 3,000 marchers will proceed to the Roundhouse in defense of life. We would like this event to reflect the defense of LIFE and traditional MARRIAGE. For a complete schedule of events go to: http://www.defendinglife.org/pro-life_news/abortion_events/solaud_january_2010.htmldomestic
Saturday, Jan 23rd Albuquerque Right to Life will host a luminaria memorial at 2010 at Gate of Heaven Cemetery, 7500 Paseo Del Norte NE, Albuquerque. 1000 luminaria bags featuring 5 names will be placed at the cemetery beginning at 3:30PM. More than 5000 unborn children are aborted in New Mexico each year so this service is to honor each one of them. A memorial service in the chapel will commence at 5:30PM and will Include the four seventh grade students who were winners at the Heritage Christian Speech Contest. Also one of Albuquerque's board Members who experienced abortion personally will share her story with us. Please join us to remember the children. For more details, please call Charlene at 505-345-4423.
Sunday, Jan 24th Sanctity of Human Life Sunday http://www.sohls.org/
Feb 1-5 – Youth at the Capitol TeenPact NM, http://www.teenpact.com/index.php?page=NM

Tue, Feb 2nd
The philosophy of the school room in one generation will be the philosophy of government in the next. – Abraham Lincoln
I advise no one to place his child where the Scriptures do not reign paramount.
– Martin Luther
Education forms the moral characters of men, and morals are the basis of government.
– Noah Webster
Bernalillo County Voters will go to the polls on February 2, 2010. The ballot will consist of a $391 million mill levy question and a $225 million general obligation bond question. If approved, the combined $617 million will fund construction, improvement and maintenance projects at APS facilities. Absentee, early, and sample ballot voting info. Why pour money into a non-competitive, failing system? Last school bond election passed by only a slim margin (~60/40). Voter turnout is typically very low, so your vote has a greater impact. Consider funding private education instead. Private school stats.
Average Private School Tuition: 2003-04

All Levels

Elementary

Secondary

K-12 Schools

All Schools

$6.600

$5,049

$8,412

$8,302

Catholic

$4,254

$3,533

$6,046

$5,801

Other Religious

$5,839

$5,398

$9,537

$5,748

Non-Sectarian

$13,419

$12,169

$17,413

$13,112

Source: Table 56, Digest of Education Statistics 2007, National Center for Education Statistics.
The National Center for Education Statistics reported that the average per-student expenditure in public schools was $8,310 in the 2003-04 school year. State's per-student expenditures ranged from a high of $13,338 in New Jersey to a low of $4,991 in Utah. Based on the most recent per-pupil expenditure figures, the average student enrolled in public school for the next 12 years can expect to have about $100,000 spent on his or her education. And what we are getting for all that money? Despite this considerable investment, many students will not receive a quality education. Public school stats. We won't see widespread improvements in American education until we as taxpayers begin to recognize the costs of the current American education system and demand something better.
Albuquerque Journal, Jan 13, 2010 – Another APS teacher, Patrick Matthews, a Volcano Vista High School teacher, has been accused of having sex with a former student. … Just three months ago, Kristy Sanchez, a Jimmy Carter Middle School teacher, was fired after admitting to police that she had sex with a seventh-grader who was in one of her classes. No ethics? No problem! Just a lifestyle.
Albuquerque Journal, Mar 6, 2002 – Gary Johnson vetoed a bill aimed at breaking up the Albuquerque Public Schools district after the APS board agreed to consider hiring private companies to manage failing schools. House Majority Whip James Taylor, an Albuquerque Democrat who sponsored the bill, said he opposed having private companies manage public schools. Taylor said breaking up APS would eliminate much unnecessary bureaucracy. "Overall, you'd see a cost savings." So what do we have in 2010? Failing schools, no private companies, and a bureauracy of cetaceous proportion.
What is the source of $$$ promoting school taxes? www.yfocf.org sends color post cards to Albuquerque voters, puts up billboards, and sends notes home with students. Confilct of interest? Why aren't school bond elections held in Nov with other elections? Small elections allow interest groups to overwhelm opposition. Citizens of NM passed a constitutional amendment in 2008 "to allow school elections to be held at the same time as non-partisan elections." When asked why this has never been implemented, the County Clerk said the wording of the amendment did not mandate that school and civil elections be combined. So the constitutional amendment was meaningless. Truency laws were established to mandate education, not to mandate public education.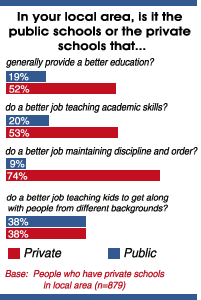 Feb 4 – CAPE at the Capitol, http://cape-nm.org/pages/capeaction/capitol.php
---
In the News
Brit Hume Takes a Stand for Christ. Brit Hume's commentary may be one of the best presentations of the gospel of Jesus Christ in the public arena. Video of Brit's interview with Bill O'Reilly about the commentary.
The Malaysian government imposed a ban on the use of the word "Allah" in print by non-Muslims. The Catholic church brought the government to court over the issue, and just recently won their law suit against the government when a high court judge ruled the ban to be unconstitutional. Muslims have reacted strongly to the ruling, and scheduled protests for today (Friday, January 08, 2010). It is 11:30 am as I write this and news has broken that at least one church in Kuala Lumpur has been fire bombed ahead of the protests, and four other churches attacked. Our request is that you pray for the church to respond as Jesus instructs us to: "But I tell you: Love your enemies and pray for those who persecute you, that you may be sons of your Father in heaven" (Matt.5:44,45). Louis Rose, louis_rose@sil.org
Religious Freedom Day (Jan 16). Our daughter took invitations to a Christmas program from the church to school. She wanted to be able to hand these out to her friends. She started to hand these invitations out at the beginning of the day. Once her teacher saw what she was handing out he told her that she couldn't because they were religious. Later in the day Aubrey's teacher changed his story and said that she could hand them out because she was participating in the program. That same day when Aubrey got home I gave the school a call to talk with the teacher. He was unavailable and I left a message. He returned my call the next day. After talking with the teacher it became apparent that he really did not have an understanding as to the rights of students. His decision to tell Aubrey that she could not hand out the invitations was due to fear and a lack of knowledge. I scheduled a meeting with the principal the following day. The principal warmly received my wife and I to talk about the issue. The purpose of the meeting was to make clear to the principal that Aubrey had and has the freedom to hand out invitations or "religious" material at school. At the beginning the principal wanted to direct us to the district office to get approval before handing out any fliers. We had informed her that this was not the case. She came to see the point that any student led "religious" activity is protected and cannot be denied by the school. As a result, we were able to work with the principal to help to put a policy together for the school when handing out invitations whether religious in content or otherwise. The policy focused on choosing appropriate times during the day, not forcing the invitation on to students who decline and also being willing to have an invitation available for each student in the class.
Wes and Jennifer Miller, Awana® Missionaries, www.nmawana.org
Abstinence Education Continues in NM. Community Based Abstinence Education (CBAE) and Title V monies were both zeroed out in an Act passed by both the House and the Senate. Congress allocated $114 million toward Teen Pregnancy Prevention Programs in the Consolidated Appropriations Act of 2010, which includes condom education. Funding streams that adhere to A-H Guidelines and the 13 Themes have been de-funded as of October 1, 2010. The Act also creates a new funding stream known as the "Evidence-based Teen Pregnancy Prevention Program" under the Office of the Secretary of Health and Human Services. This new teen pregnancy "prevention" program does not include funding for abstinence until marriage education, but includes contraception education. "Our kids are worth it - don't give up! Your work is as important as it ever was, in fact, it's more important. Think back to before 1996, how were your programs funded? Go back to the beginning, go back to the reason you started your organization - our youth," said Leslee Unruh, Founder of the Abstinence Clearinghouse, "the Abstinence Clearinghouse is in it for the long haul and we are here to serve you."
Regarding the NM situation, there are currently two programs (that I'm aware of) that are offering abstinence education. Socorro still has their CBAE grant, but that will run out. The Community Abstinence Network (CAN) in Las Cruces receives no public funding but is being run out of Angie Carver's medical clinic. There is always the option to raise private funds with which to operate a program. This is what ABQ did when the Albuquerque Pregnancy Center/later to become CareNet Center of Albuquerque operated their program from 1992 through 1998. Also at that time there were privately funded abstinence education programs in other NM pregnancy centers (Farmington, Gallup, Los Alamos, and Las Cruces). Other than Las Cruces (and possibly Gallup), I don't believe the other pregnancy centers have had programs for several years. http://www.nmaec.org/
---
CINews – 5000 in 2010
Help CINews go over 5000 subscribers in 2010. Ask friends, relatives, and associates to sign up at http://mailman.swcp.com/mailman/listinfo/cinews or email principles@integrity.com. Articles and event notices are welcome. Deadlines are the 15th of each month.
---
Community Calendars
http://www.abqcalendar.org/
http://www.cabq.gov/calendar/
http://www.albuquerquefoundation.org/calendar/
http://www.koat.com/calendar/index.html
http://www.americantowns.com/nm/albuquerque/events
http://www.krqe.com/subindex/features/events_calendar
http://www.klove.com/Interact/Events.aspx
Albuquerque Chamber of Commerce
http://www.abqjournal.com/calendar
http://www.abqjournal.com/go/calendar.htm (recreation)
Submit your event for visibility and reduce schedule conflicts.
CINews cannot vouch for family acceptability of all events listed in these calendars.